It's one thing to read about Monu Dubey's passion for wildlife and absolutely another to see him in action! 'Kam se kam paanch tiger toh dekh ke rahenge', he quips, meaning we're going to see AT LEAST five tigers! And boy, he means it!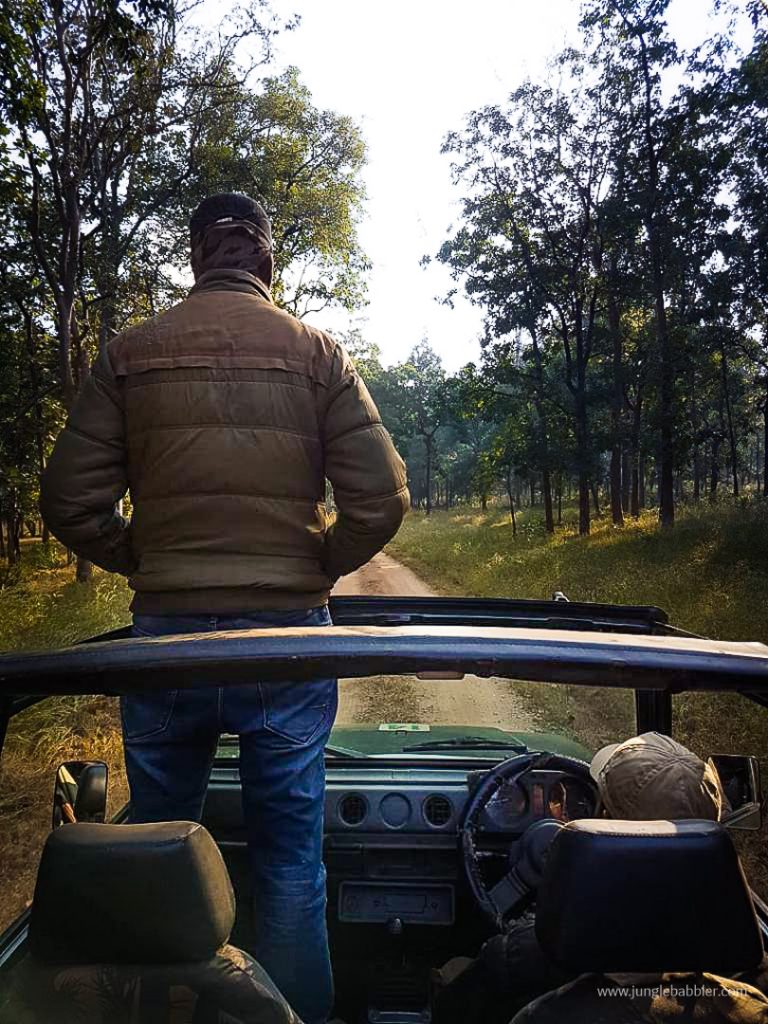 Pench Tiger Home is a small hideaway located just a 100-odd meters from the main Turiya Gate in Pench National Park. It's a simple place with no bells and whistles that draws its allure from two key factors – its proximity to the forest and its generous hospitality. I have stayed there thrice and have always enjoyed deer sauntering through the high grass and even some insane alarm calls in the dead of night. When the animals weren't there, there was the warmth and cordiality of the staff to pamper me in, quite literally, the middle of nowhere.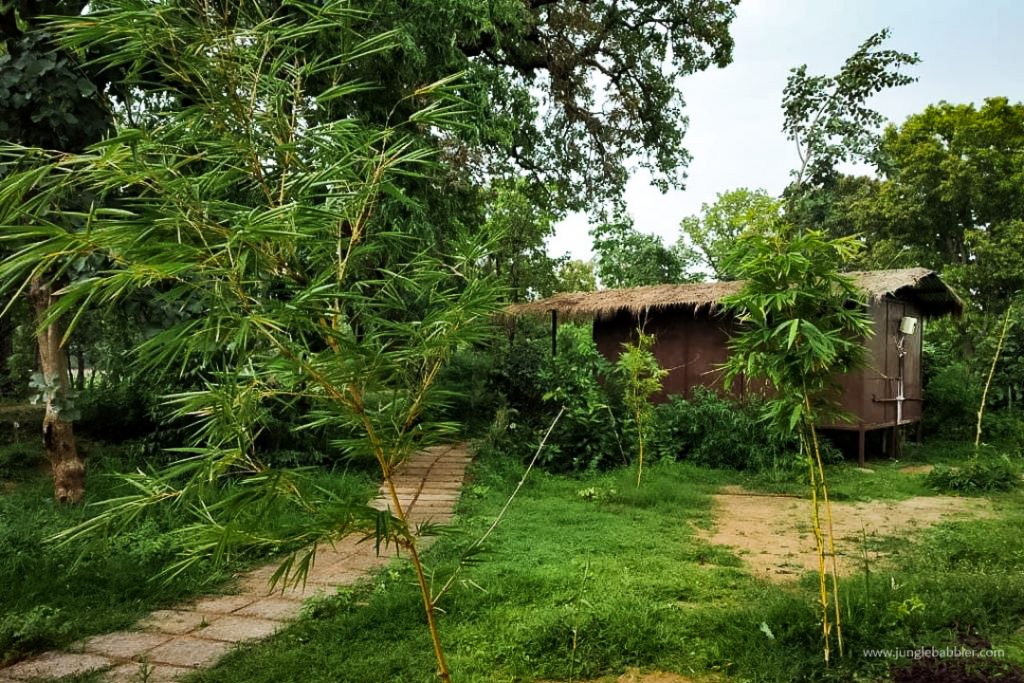 The property has around a dozen rooms including one tent house – all airy, big and clean! Typically every room comes with an additional single bed so it can easily accommodate a family with kids or your baggage spread if you are traveling alone. There is a sit-out too and for the rooms on the first-floor, there is a nice terrace where you can lay down and enjoy the inky sky. My favorite is the one with a balcony where I've spent so many evenings talking and laughing, looking at the photos from our last safari and planning for the next one!
Talking about food, I'm sure you'll enjoy the meals at the restaurant, especially dinner! If there are enough guests at the property, they set up a nice buffet which is a mix of vegetarian and non vegetarian North Indian cuisine. Whatever you pick, the food is extremely delicious and if you want another vote on it, I was once accompanied by my Canadian friend and she still misses the paranthas! They are so good, she'd toss away the sandwiches for them! Oh, and they can cook snacks for you on order, even if you fancy a giant bowl of raita, just saying!
Oftentimes at dinner, you'll catch Monu editing a tiger's picture on his PC and it'll make for a hearty discussion on how great the sighting was! If he's in the mood, you can get him talking on Collarwali (aka Mataram) tigress and her cubs and all the juicy gossip around his escapades with them! And that's the reason why there are few properties in the world I've enjoyed like I enjoyed this one.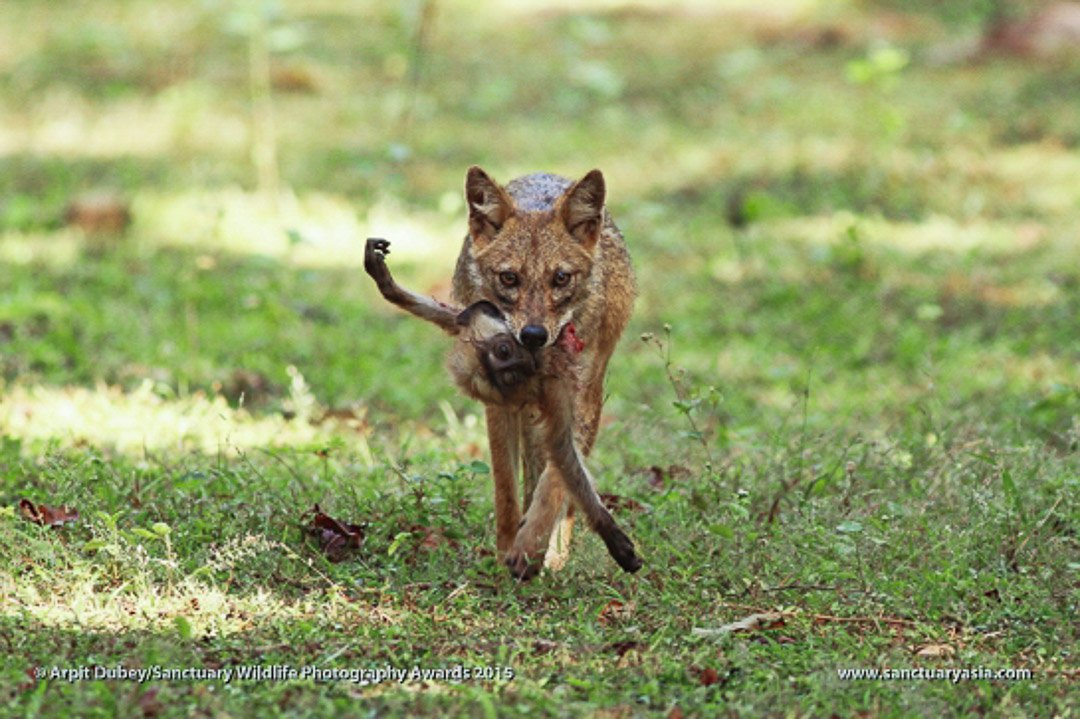 Both the owners, Monu Dubey and Dr. Umesh Krishna are avid wildlifers and have so much to share on animal behavior, wildlife conservation and the amazing biodiversity of Pench. They are so grounded, you wouldn't feel the length and breadth of achievements pinned in their names, but it's only after a good chat with them that you understand the amazing goals they wish to achieve!
My heart is truly full with the service and hospitality from Pench Tiger Home! They went over and beyond our expectations to arrange all our safaris for both Turiya and Khursapaar and also accommodated our special requests for a nature trail and village visit even though it wasn't on the menu, per se.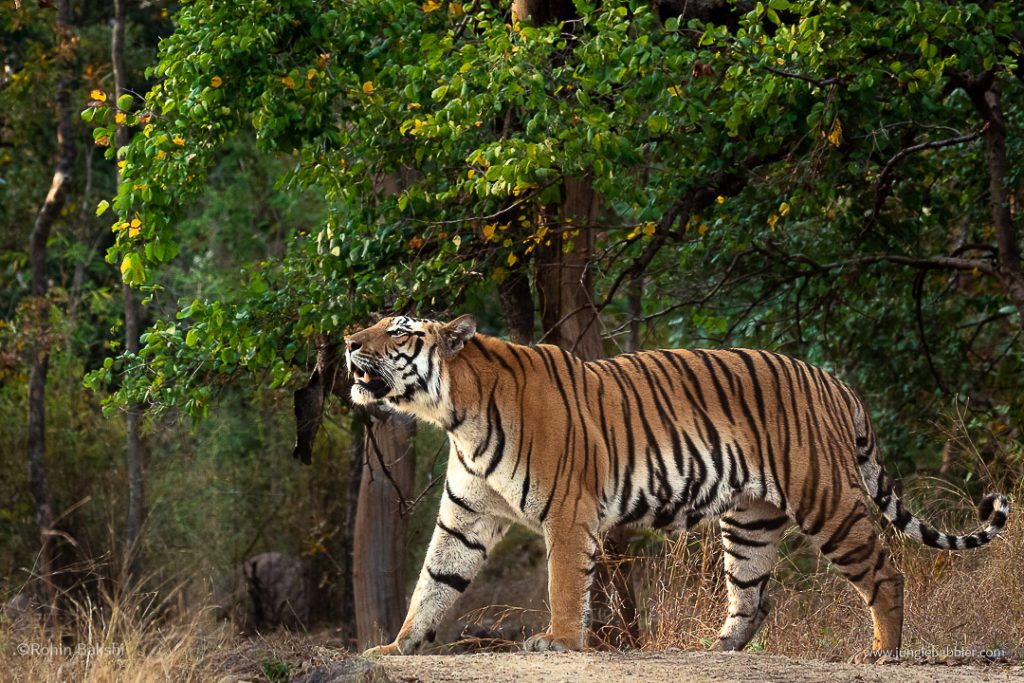 I recall the last night of our trip, as we sat by the bonfire (evening tradition at the property in winters) munching on fresh custard apples, Monu asked me how my experience had been and I just smiled! I'd seen so much more than just five tigers and I still can't say whether it was the adrenaline charged safaris, reading a book in the balcony, devouring shahi tukdas after dinner or the 5 am wake up call – I just know I'm in love with this place in remote wilderness and I can't wait to return!
Know before you go:
How to get there: 120 km/3 hr drive from the closest airport at Nagpur. Airport shuttle is available.
Languages: Hindi, Gondi (local dialect), basic English
Mobile Network and Internet: All popular networks work fine, Jio works best. You get wifi in the Restaurant.
ATMs: It is best to carry cash. Nearest ATM is at Khwasa main highway which is approximately 10 kms away. Payment at property can be made through bank transfer (No CCs accepted)
Essentials: They do have basic painkillers but carry your own medicines for lack of big pharmacies nearby. Throw in some odomos too.
Not for you if: You are a city slicker looking for crabtree & evelyn toiletries
Price: Double occupancy INR 3800, Triple occupancy INR 4800 inclusive of all 3 meals as of May, 2020 (safaris extra)
Bookings: Rajesh Katre +91-7987075340, Monu Dubey +91-9685770170