It was the summer of 2019 and I was in the midst of my MBA in France when I got really lucky to get a summer internship with Peace Parks in Malawi and Zambia. The goal of the internship was to develop a business plan for the financial sustainability of some of the national parks in the region. For those of you who don't know, both Malawi and Zambia are countries located in South-East Africa, south of Tanzania. While Malawi is famous for Lake Malawi, Zambia's tourism boasts of Victoria Falls as well as some amazing wildlife reserves. The internship also happened to be my first time ever in Africa and towards its fag end, I took a week off to visit the South Luangwa National Park in Zambia (a park that I believe should be on every wildlife lover's bucket list!).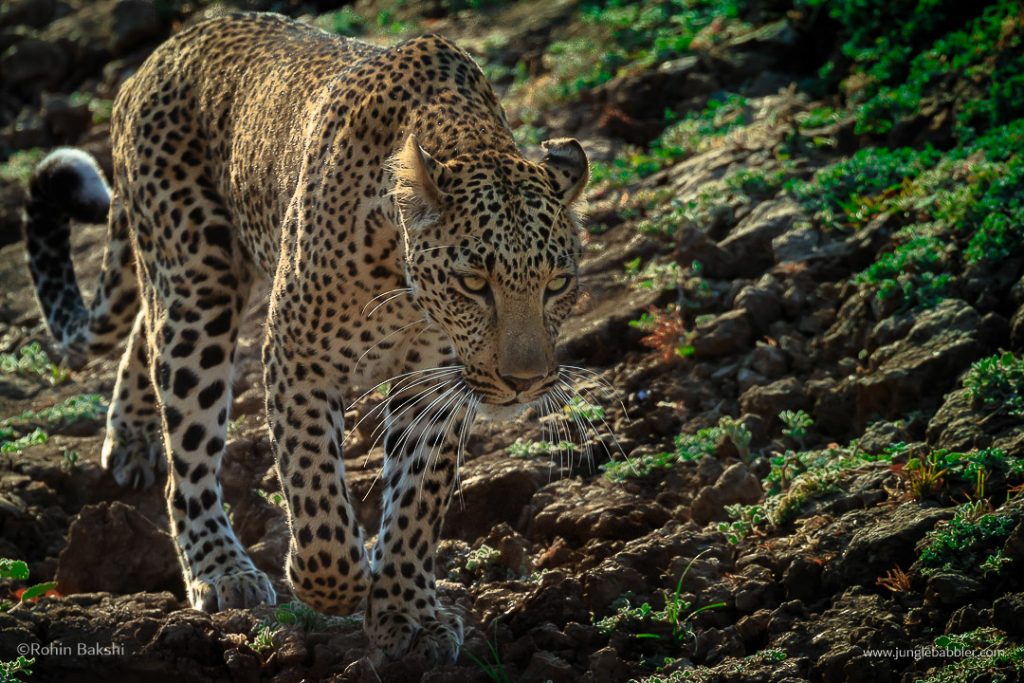 Leopards were my main focus in South Luangwa, and I distinctly remember that on this particular game drive, I was on trail of a leopardess I had seen the previous day attempting to make an early morning kill. She had navigated through the deep drainage gullies of the park, a characteristic she developed over the years of hunting in the region (something that was also very succinctly captured by BBC and narrated by Sir David Attenborough).
However, this being my first trip to Africa, I was easily distracted- there were so many new species to capture, so many new opportunities to create great images. I did have some specific images in mind I wanted to click during this trip though, apart from those of leopards (leopard on a tree would have been a bonus!), such as an elephant silhouette during sunset, a head-on lion with the wind blowing into its mane, behaviour of young ones across species etc. Another one of the photographs I envisioned happened to be an image of a giraffe drinking water, as I was aware of the awkward way in which they do so, and I always felt it would make for a great image. I got lucky this particular day and having mentally planned for it helped.
We came across this tower of Thornicroft's giraffes (yes, a group of giraffes is called a tower, TIL) relaxing as the day began to settle. I noticed one of them was around a water puddle and my hopes to get that 'envisioned' image began taking flight. Given that this event does not happen often, one needs to be very quick to not miss the opportunity to capture such animal behaviour. I had a quick look at my camera settings to make sure they were appropriate to capture action and the shutter speed was in the right ballpark. Then, I just went ahead clicking, focussing on the composition, hoping I got the other elements right.
Giraffes quenching their thirst is often not a speedy affair. Those long necks, so well adapted for getting to the tastiest leaves on the highest branches, are unfortunately not long enough to reach the ground. They have to thus spread their legs awkwardly to get down to the water source. They then toss the water up into the air, rolling their tongues while doing so. While most of the water splashes out, they manage to down some as well. This action is even harder to come by because giraffes only drink water once in a few days. Most of their needs are met by the water in the plants they eat.
I hadn't seen the back of the camera images right till the end when the action was over. When I did, I was hoping I did not mess it up. Luckily, I didn't. 🙂
Ever since I posted this giraffe's image, it has gone viral and has received a lot of social media attention, with hundreds of wildlife and travel pages resharing it and a lot of people reaching out to me through DMs and comments. It is great to see people not so involved in wildlife and photography also seeing a funny side in the image and enjoying it. While some admired the symmetry and the animal behaviour so aptly captured, others compared it to images of their friends throwing up after a tequila shot! What do you think? Let me know in the comments.